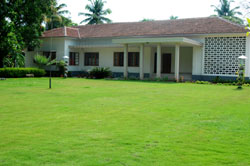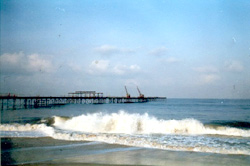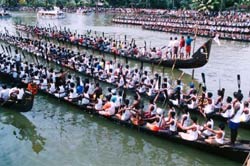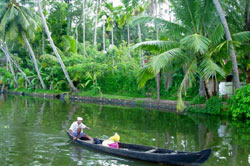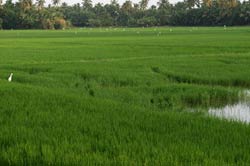 Testimonies
Tony Corean, Goa
Great place to stay, Lovely food & Lovely people.
Alessandro Ghidoni, Sultanate of Oman
I spent lively time at the Wayside Inn, enjoying chatting with Alex and Tharun. The food and the service are awesome. I will definitely recommend this place bto my friends.
David , Elizabeth & Sydney, London
We are now officially your 101st, 102nd, 103rd Cousins! Thank you for your gracious hospitality. We have enjoyed staying in your lovely home.

Unnitkammv
We had a great time. Just like stayinbg in an old friend's house.
Farida Mayan
Had come to Alleppey for a function.... had a lovely time here with Rani's delicious food.....
Jonnathan Paulo, USA
Thank you for opening up your home to us. WE are grateful for your generosity and kindness. The food you generously cooked or us was delicious. Bhakshanam nalladhanu! Kerala, India is a highlight of our voyage, especially because of our stay here with you. May God Bless you always
Maddie Spickard, USA
Excellent experience. You and your family are so welcoming and I am so thankful. Every meal was delicious and I felt right at home. This was my favourite part of my stay in India. Thank you so much for everything! I will be back someday
Jenna Stathus, USA
Thank you for opening up your home to us. It was amazing getting to know your family and your culture. Everything was wonderful. God Bless your family! I will remember this and will visit again in the future.
VJV Team, London
Many thanks for your hospitable welcome and lovely food.

Martme and Sauro Giovagnote, France
What good surprise this cooking persons. I enjoyed very much and shall do these delicious recipes at home. Beautiful family and wonderful meal. Thank you so much.
B.A. Bhasker, U.K.
Thank you for the lovely hospitality and a great lunch. Best food in Kerala. Many Thanks – Bash & Asha.
Joy & Alexander Walke, U.K.
Thank you for your hospitality. We have had a lovely visit.
Andrew and Anthea Johnson, U.K.
A most interesting visit , a charming family and superb food – Thank you.

Pat and Warnick Jones, U.K.
Thank you so much for welcoming us into your home.

Des and Jone Kelly, England
Wonderful company and a beautiful house, Thank you.
Dave & Jenny Short, England
Thank you for your gracious hospitality, only exceeded by your amazing food.

Maureen & Frank Flitton, England
Loved the cookery lesson, thank you for your hospitality.
Estelle Johnson & Linda Stares, England
Many thanks for your generosity and lively lunch. The cooking demonstration was good too!
Carole & Peter Roberts, U.K
Thank you so much for inviting us into your home. We had a fabulous lunch too!
Ron & Andrea Alsworth, U.K.
Truly wonderful experience! Authentic & Charming.
Jan & Dave Mchood, U.K.
Lovely lunch and cooking demo. Will try at home.
James & AnneNalty, England
A wonderful demonstration & delicious Birthday Lunch for James! Thank you.
Lorraine Pugh, Wales
A fabulous feast prepared & eaten with much pleasure! Thank you for your hospitality.
Roland and Sylvie Kazan, France
For alex and Rani and Tharun who have received us so warmly and with so much kindness. We feel like a part of your family, our youngest son reminds me of your young son, attentive, inntelligent, very patient with older peoplelike ourselves – thank you for the visit and the eating xperience of a life time. We will come back, I am certain.