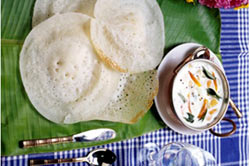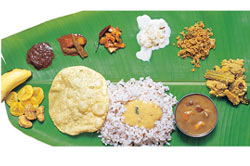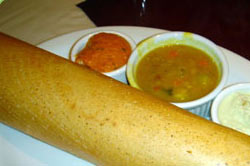 Your Hosts
Hosts
Your hosts at "Neroth‿Wayside Inn are Rani and Alex, who are looking for an opportunity to interact with people from diverse cultures. Alex is a third generation business man. Their family is involved in the export of Coir & Floor covering, Plantation, ware housing etc.
They are gracious and friendly and will do all they can to make your stay with them memorable and comfortable.
Rani is a pleasant homemaker who loves cooking, gardening and traveling. She will treat you to delicious Kerala cuisine made from recipes handed down for generations in her Syrian Christian family.
Alex is a successful businessman and loves music, cinema and traveling. He plays the harmonica, keyboards and guitar.
Alex's mother Mariamma also stays with them. She fostered a large family of 7 children and 15 grand children. Her unique collection of a variety of musical bells is indeed an impressive and one of the largest of its kind.
The amiable couple also have two children. Tharun stays with them and attends a school nearby, while Reshma is studying at Bangalore.